Amazing playgrounds have been popping up everywhere I go lately. First, it was the telltale construction signs around the old playground in Audubon Park. Then, I saw themed playgrounds in a suburb of Atlanta while visiting over the summer. Before I knew it, our closest city park had two fantastic new playgrounds. And there is a recurring theme I've noticed — these playgrounds were created by the same company.
I was so impressed with the new playgrounds at Audubon Park, which were donated by the Drew Brees Foundation, that I started inspecting the insignia on the pieces of equipment. The space was created by Landscape Structures. I am incredibly impressed with this company. They create all-inclusive, differently abled-accessible play spaces that childhood dreams are made of! For instance, at Audubon Park in New Orleans, there is a zip line for both big kids and little kids or children without core strength and need to sit in the bucket seat. I will admit, I've tried both of them on multiple visits and they are thrilling!
While in the suburbs of Atlanta last summer, I came across another Landscape Structures creation that blew my mind. This playground was entirely farm themed. There was a pig pen with a giant hog to climb on, a climbing structure with tube slides and a chicken coop area, and a big tractor along with swings and a seesaw for all abilities and ages.
Now I totally want to do a trip to all of my favorite playgrounds made by Landscape Structures. Here are some of the most impressive ones I found on their website with the location. If you're in one of these cities with your children, be sure to stop by and play awhile!
Indian Creek Playground
Berwyn Heights, Maryland
Jonathan L. Ielpi Firefighters Park
Great Neck, NY
This one would be near and dear to my heart as a firefighter's wife.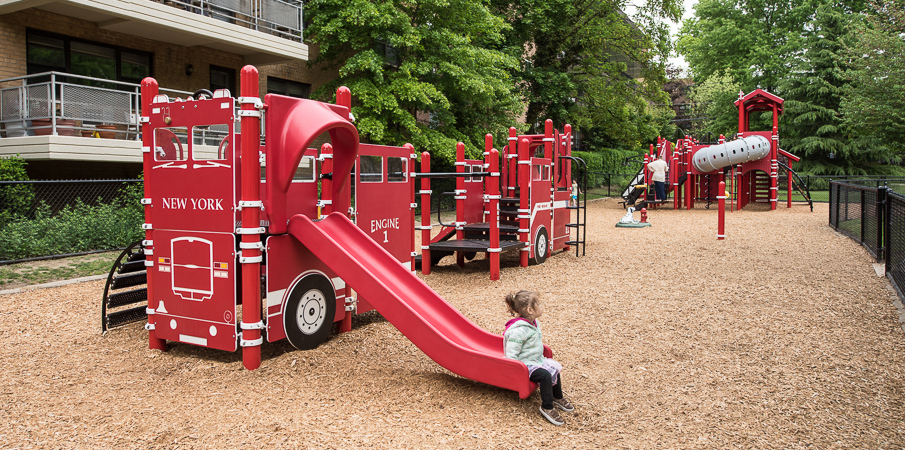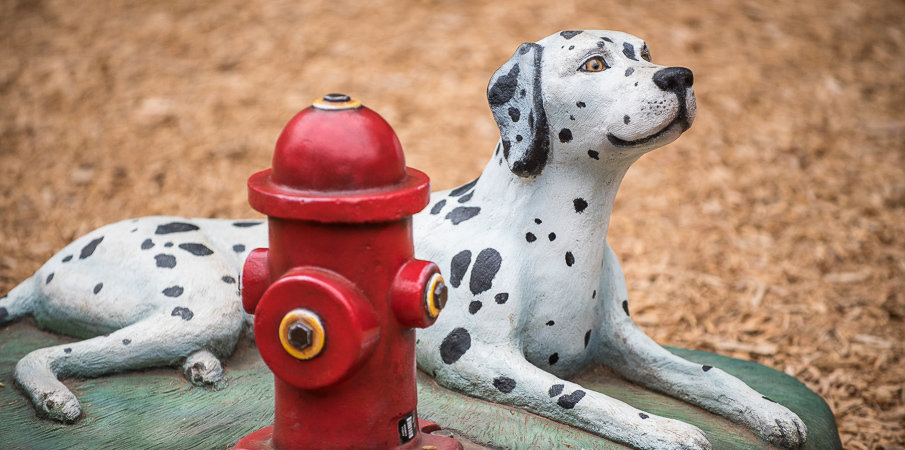 Sibley Park
Mankato, Minnesota
This playground has the same farm theme as the one in Lawrenceville, Georgia that we visited. So cute!

Turkey Thicket Recreation Center
Washington, DC

Waterworks Playground
Beaver Dam, Wisconsin
"For all Kids. For all Abilities."
Westside Park
Los Angeles, California

West Common Playground at Central Park
Carmel, Indiana
This is futuristic awesomeness.